The #1 Digital Business Card Platform
Choose Popl for digital cards that share AND capture business info efficiently.
The leading all-in-one solution with admin dashboard, mobile app, brandable QR codes and more...
Popl vs. Beaconstac
Basics
Sharing
Security
Integrations
Feature
Popl
Beaconstac
Lead & Contact Collection
iPhone & Android Mobile App
Business Card Scanner
Instant Card Creation with
Azure AD, Workday, CSV Import
24/7 support across all plans
| Feature | Popl | Beaconstac |
| --- | --- | --- |
| Share via Apple/Google Wallet | | |
| Share via Apple NameDrop | | |
| Share via iPhone Widgets | | |
| Share via Email Signature | | |
| Share via Virtual Background | | |
| Share via mobile app | | |
| Share multiple cards per user | | |
| Feature | Popl | Beaconstac |
| --- | --- | --- |
| SOC 2 Type II certified | | |
| GDPR compliant | | |
| Auto provisioning with Azure AD or Workday | | |
| SAML 2.0 with Azure or Okta | | |
| Enforced SSO Available | | |
| Feature | Popl | Beaconstac |
| --- | --- | --- |
| Azure AD for auto card creation | | |
| Salesforce, HubSpot, Dynamics 365 | | |
| CRM dynamic mappings | | |
| Instant auto syncs upon lead collection | | |
| Zapier | | |
Trusted By Teams & Companies Around the World











The Competitive Landscape
See how Popl compares to the competition based on market presence and satisfaction, with data provided directly by G2, the largest and most trusted software marketplace.
Compare on G2
Share your way
The most sharing options on the planet.
Your digital business card, your choice...
Popl provides you and your team with the most sharing options of any
other option in the space, especially when compared to QR code generators like Beaconstac.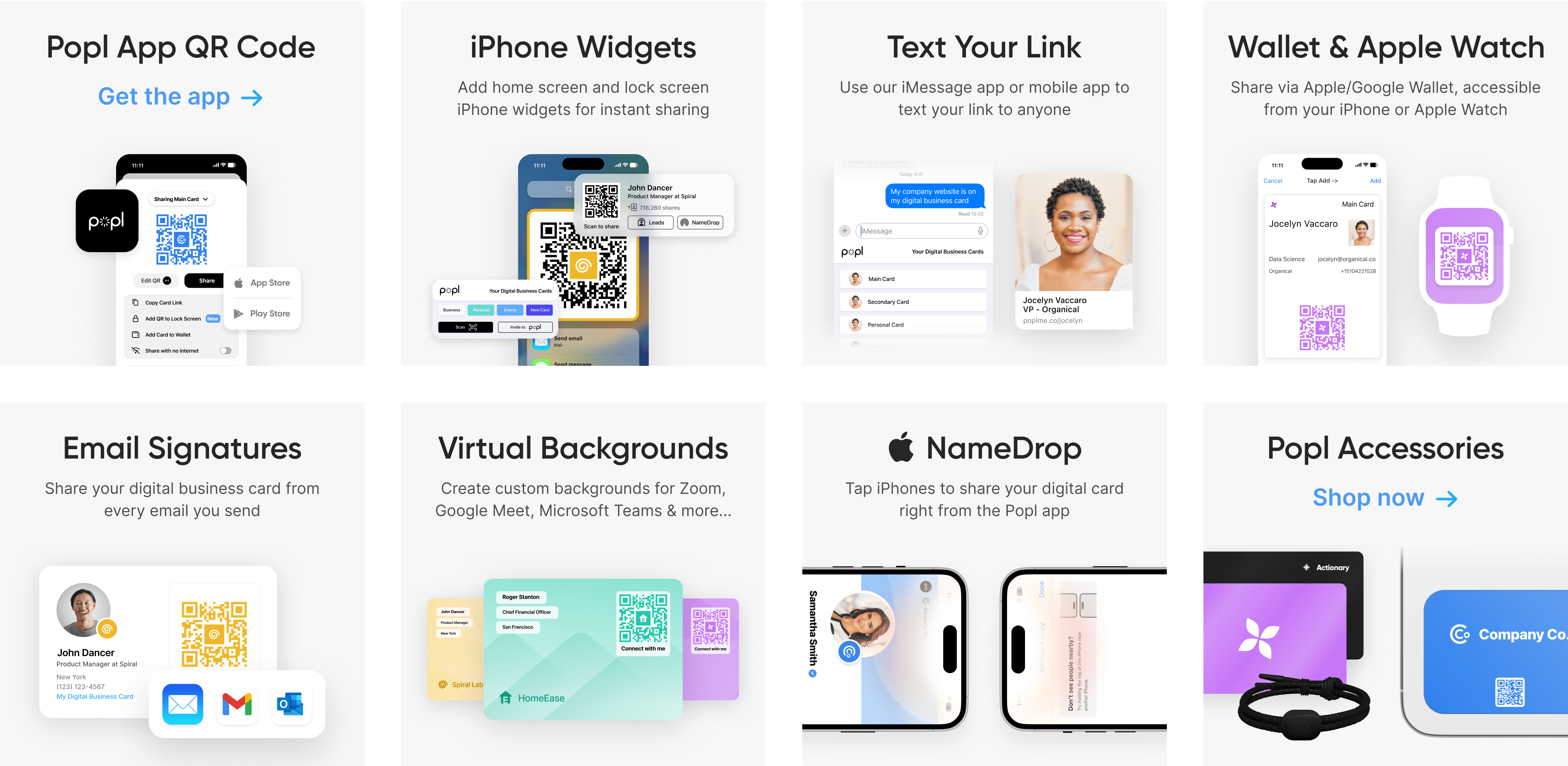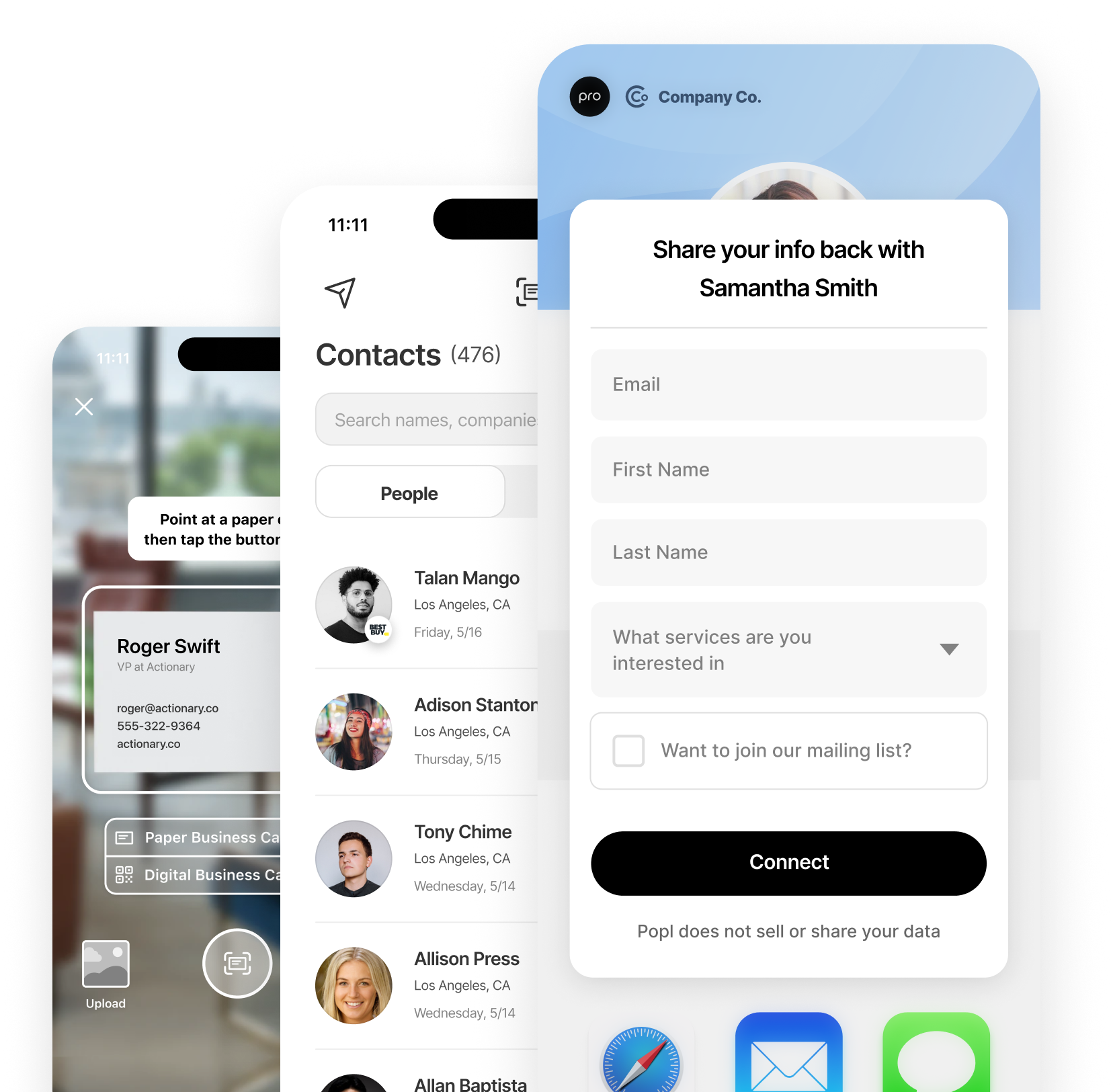 Lead Capture
Save and organize contacts
With Popl, you can use customizable lead capture forms, our industry leading business card scanner, and more, to collect leads, contacts, and customers faster than ever.

Then connect one of our 5000+ integrations and use tools like Popl AI to streamline your follow up messages and marketing.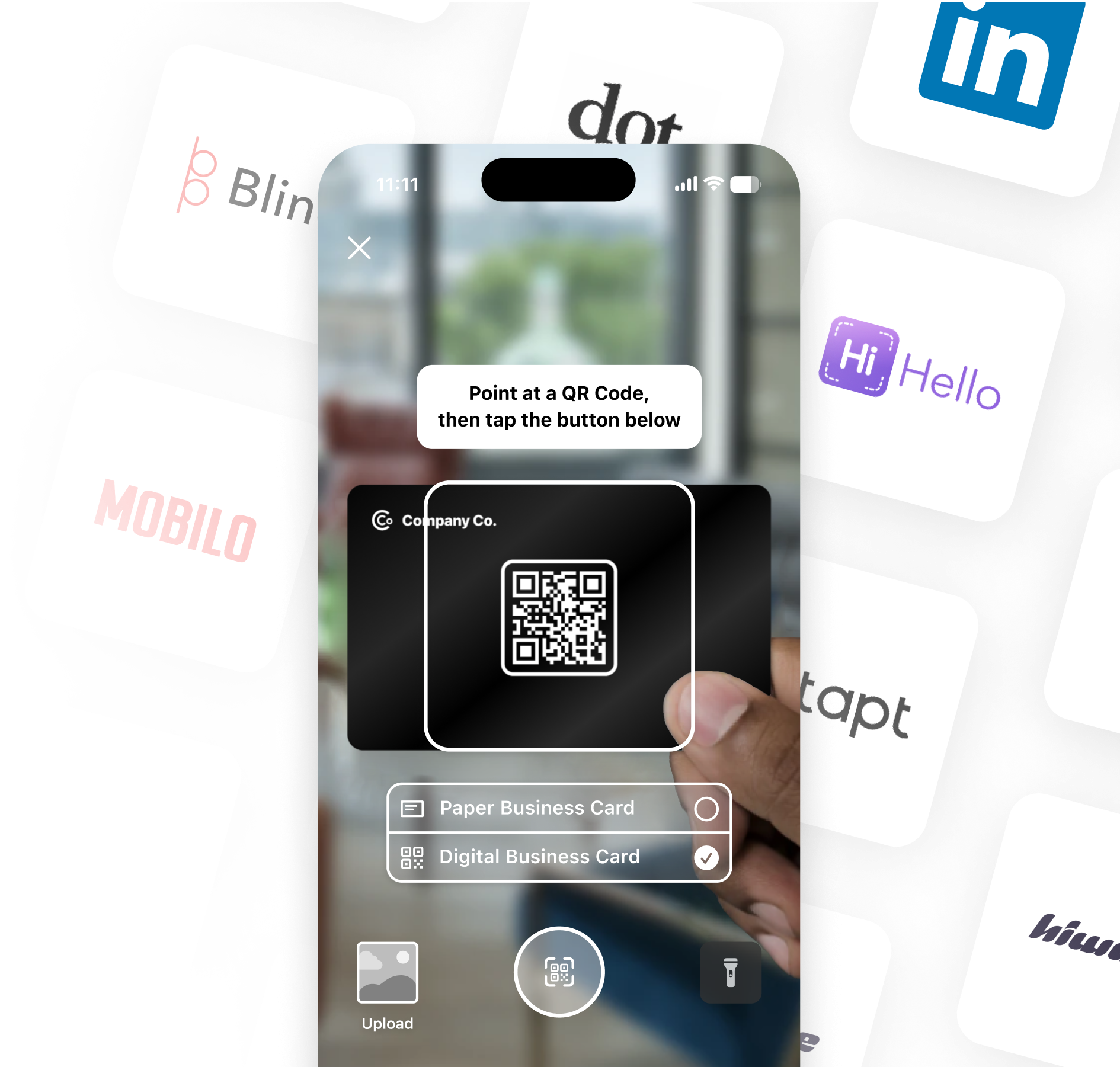 Popl AI ✨
Universal digital business card scanner
Introducing the world's first and only universal digital business card scanner, powered by Popl AI ✨

With this universal scanner, teams and individuals can scan QR codes from other digital business card companies and instantly convert them into digital contacts right in Popl.

Oh, and you can also scan paper business cards with the universal scanner. Whether it's digital or paper, we've got you covered.
See What Teams Are Saying
"Popl Teams has been an incredible asset to us. It has allowed my team at TriNet to level up our professional presence and stay connected to our valuable customers and prospects"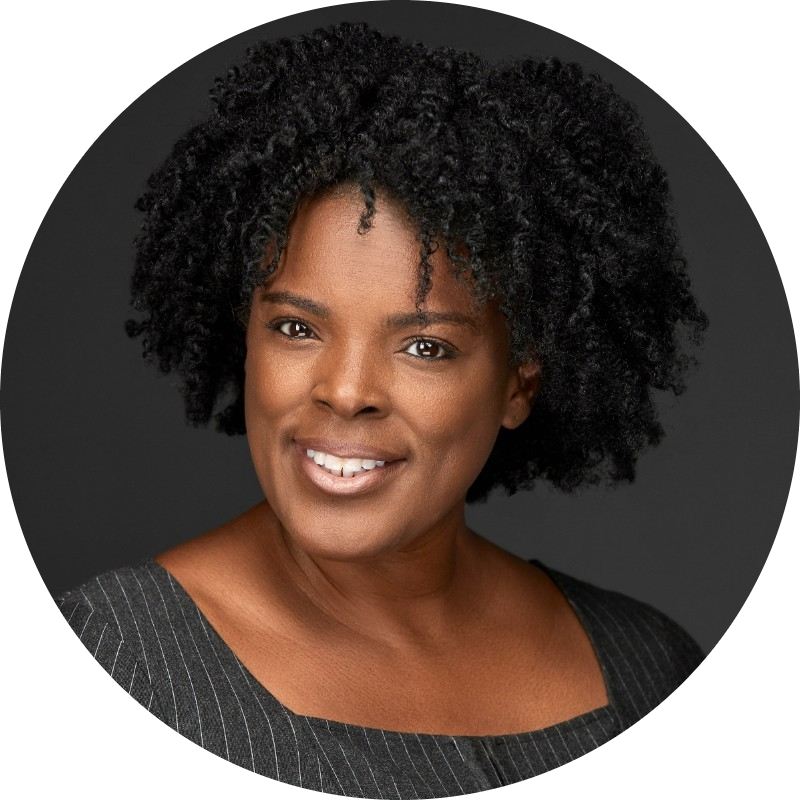 "Popl Teams is the perfect digital business card platform..."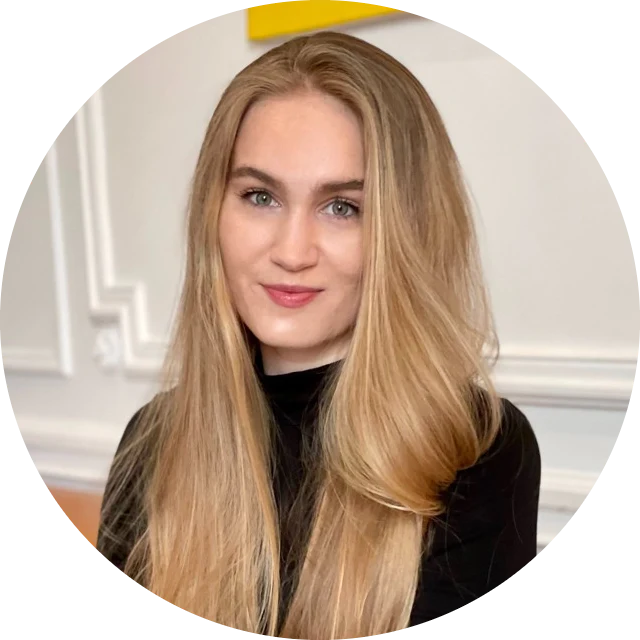 "We recently had our first event last week and Popl Teams and our devices did a great job. The folks we connected with at the event all were very impressed."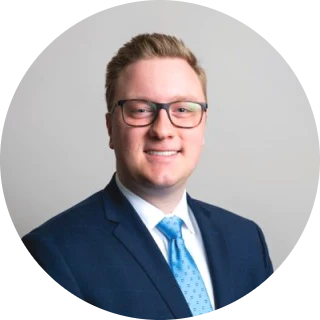 "Using Popl Teams and devices like Popl XL helped us generate 35% more revenue from our business relationships last month."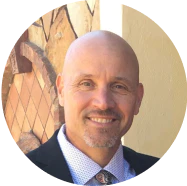 "The ability to be top of mind with a new contact, with such an efficient lead capture tool like Popl, makes the success of your business ventures that much more realistic and profitable."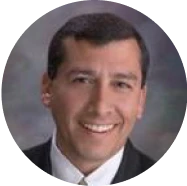 How long does it take to get my team setup on Popl Teams?

Using bulk creation tools such as instant sync with Azure Active Directory, CSV import and bulk creation of cards from scratch, Popl Teams allows you to have your team setup with digital cards within seconds.

Bulk edits, templates and card duplication make editing multiple cards quick and easy. Our platform also handles member invites, ordering of free Popl devices and device activation automatically, allowing you to spend minimal time on setup.


Learn more >
What happens if someone leaves my team?

When a member leaves your team, our dashboard allows you to deactivate their digital card and re-assign their Popl device without needing the device physically with you. The digital card and device can then either be claimed by a new member of the team or removed for good.

Of course, all leads captured by the deactivated member will still remain accessible to the admins via the Leads tab.


Learn more >
What happens if someone loses their device?

With a Popl Teams subscription, we provide free Popl devices for each team member, including replacements! If a device is lost, broken or stolen, we are always ready to re-send at any time.


Learn more >
What CRMs does Popl Teams integrate with?

Popl Teams directly integrates with:

- Salesforce

- HubSpot

- Microsoft Dynamics

- Zoho

- Pardot

- Outlook

- Pipedrive

- Follow Up Boss


We also integrate with almost every single CRM on the planet with our Zapier app! Our Zapier app can connect to 5000+ apps and if you'd like help setting up a connection through Zapier, just let us know!Learn more >
How do we capture leads with Popl Teams?

Popl digital business cards are designed to capture leads quickly and efficiently. Leads can be captured in 4 ways:

- Via the customizable "Save Contact" form that is on every digital card

- Via our AI-powered business card scanner

- Via Lead Capture Mode™ which instantly captures leads when a member uses their Popl QR code or Popl device

- Via the Popl mobile app when a team member meets another Popl user or creates a lead from scratch

Learn more >
Does everyone on a team need Popl accessories in order to use Popl Teams?

No, Popl teams can be fully used without Popl accessories. Our platform can provide a full end-to-end solution using just custom in-app QR codes or branded digital wallet cards (Apple and Google).
Does everyone on a team need to download the Popl App in order to use Popl?

No, Popl Teams can be fully used without having everyone download the Popl App. Our platform provides a full end-to-end solution with just the Popl dashboard and branded digital wallet cards (Apple and Google).

Digital wallet cards can be instantly added to each member's Apple or Google wallet by simply scanning a QR code on the Popl dashboard.
How many members do I need to use Popl Teams?

Popl Teams can be used by teams of any size ranging from 5 members to 100,000+ members.

If your team has less than 5 members, we recommend checking out Popl Pro
Do I get free Popl Devices with Popl Teams?

Yep! You can order a free Popl device + replacements for each member included in your Popl Teams subscription.

Learn more >
Why is Popl the best digital business card platform for my team?

Popl is the best digital business card option for teams because it is the only end-to-end solution that includes all of the following:

- Team Management Dashboard

- #1 Rated Mobile App

- Lead Collection Features (2-way instead of 1-way connecting)

- 5000+ CRM Integrations

- Business Card Scanner

- SOC 2 + GDPR level security and compliance

- Largest variety of tap-to-share smart products

- 24/7 Customer Service

- 50+ link and content options

Continue reading here
What is sales management software?

Popl Teams is the best sales management software for in-person sales and marketing teams. Sales managers can use Popl Teams to track team member activity, manage digital business cards, reduce admin tasks (like sending personalized follow ups), and assign leads.
How can a sales management platform grow sales?

Popl Teams empowers your company to collect 300% more in-person leads. Popl Teams is about more than digital business card management, it's also the key to measuring, improving, and optimizing your sales team's performance at in-person events and conferences.
Why is Popl Teams the best sales management software?

Popl Teams helps sales professionals quickly and easily connect, collaborate with coworkers, and automate their sales funnels. Companies that use Popl Teams for in-person sales close more deals, with less time and effort.
Is Popl Teams the best sales manager software?

Yes. Popl Teams is uniquely built for sales managers, especially those leading in-person teams who use sales manager software to monitor and optimize performance. Use Popl Teams for insights into how many digital business cards each individual team member exchanged, followed up on, and closed.
How do sales management tools like Popl Teams fit in with my existing CRM?

Write content to answer to common questions yPopl Teams is a fully integrated sales management tool. Users can export leads to existing CRMs, sync team members from HR platforms, automate data entry, create marketing flows, and more.our customers may have about your products, shipping policies..
Interested in a free month trial?
Fill out the form below and we'll be in touch: