Introducing Popl Apple iOS 16 Lock Screen widgets...We have created the world's first QR code widget for your lock screen. This widget allows you to share your Popl digital business card from your Apple lock screen without even unlocking your phone. Here's how to add yours: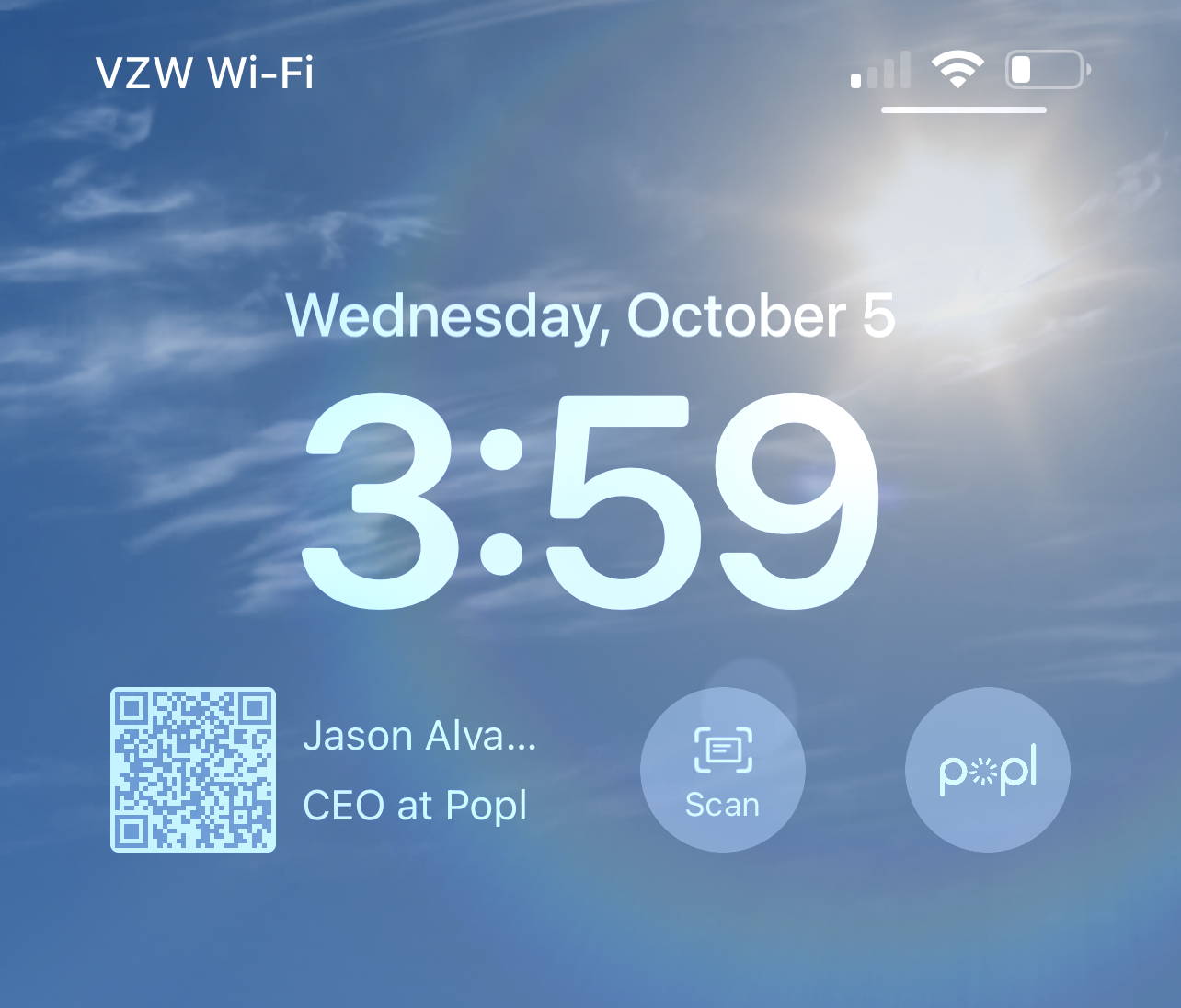 1. Lock your iPhone and open the phone to your lock screen. Then long press anywhere on the lock screen.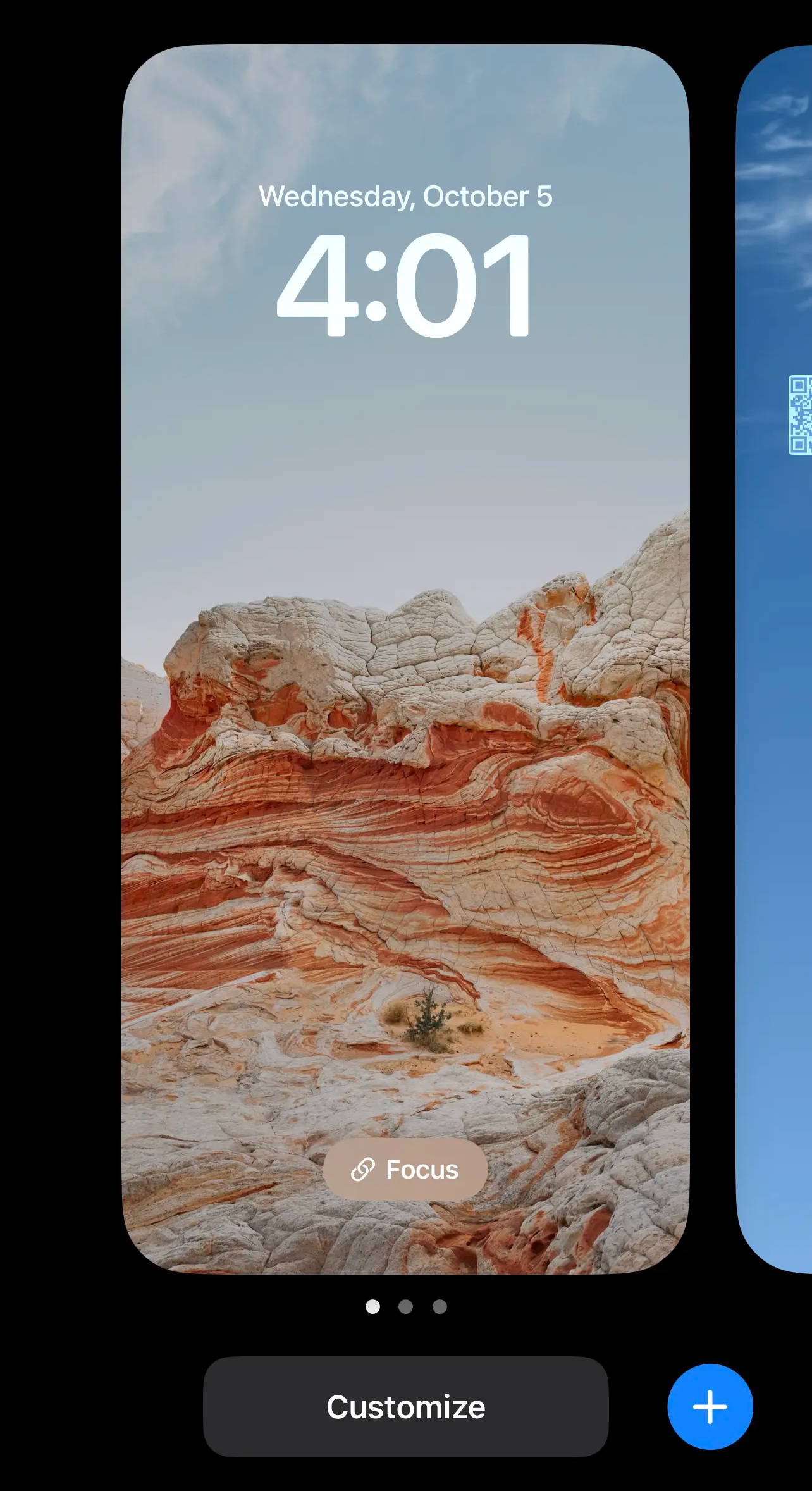 2. Tap "Customize" on the bottom, then "Add New". If you don't get the "Add New" popup, then just go to the next step.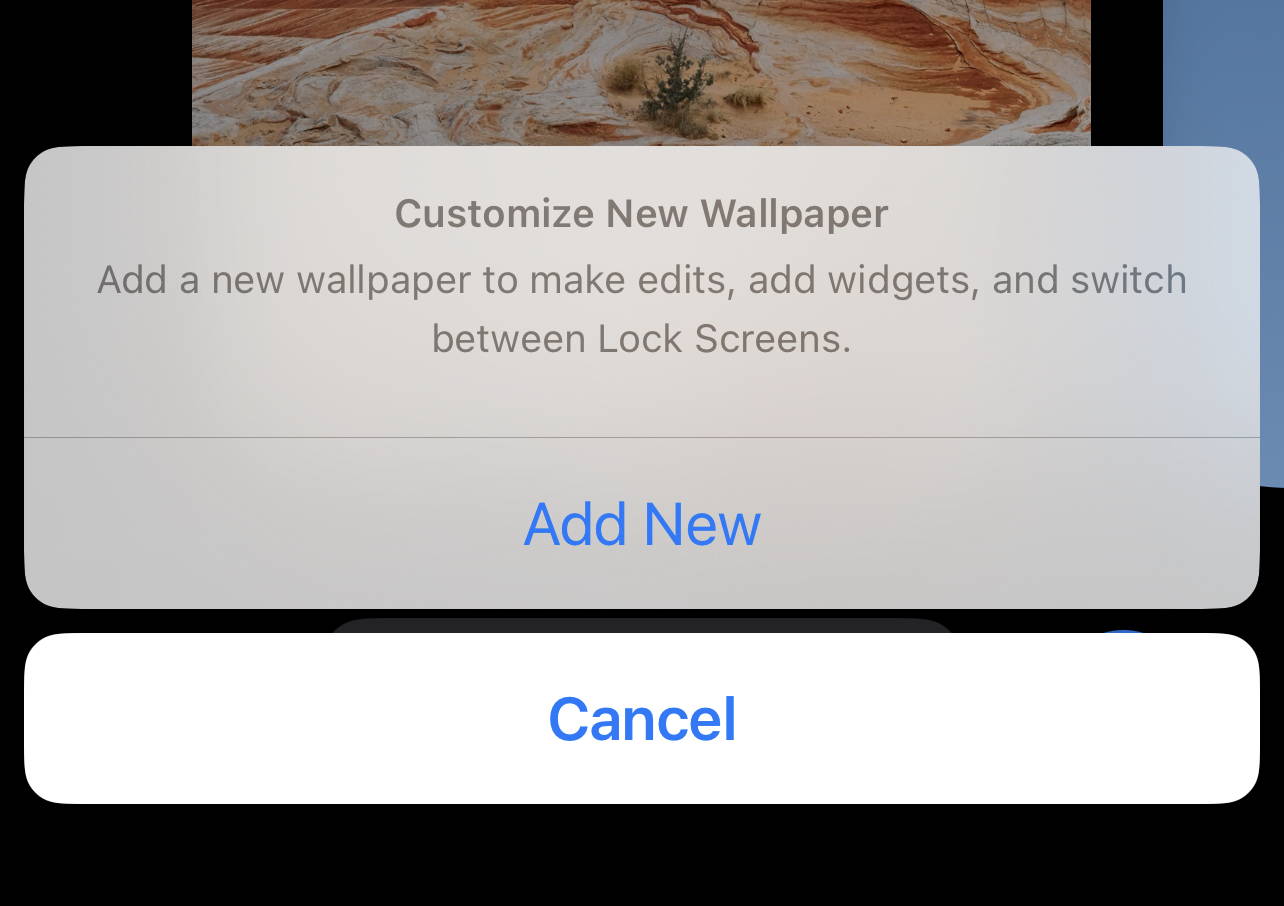 3. Next, pick a lock screen style that you like!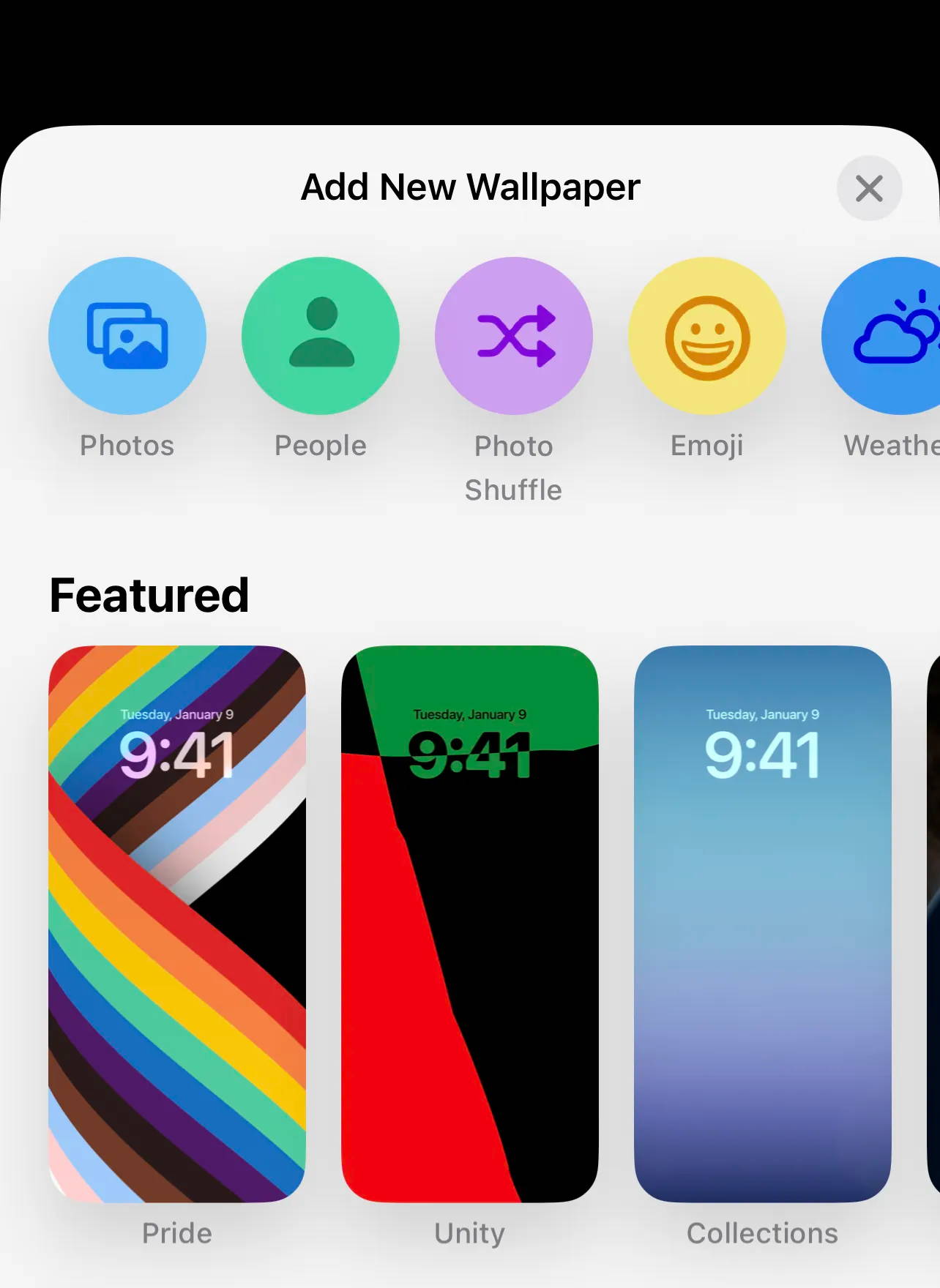 4. Once you pick a style you like, tap on "ADD WIDGETS" and scroll down to "Popl". Tap on Popl.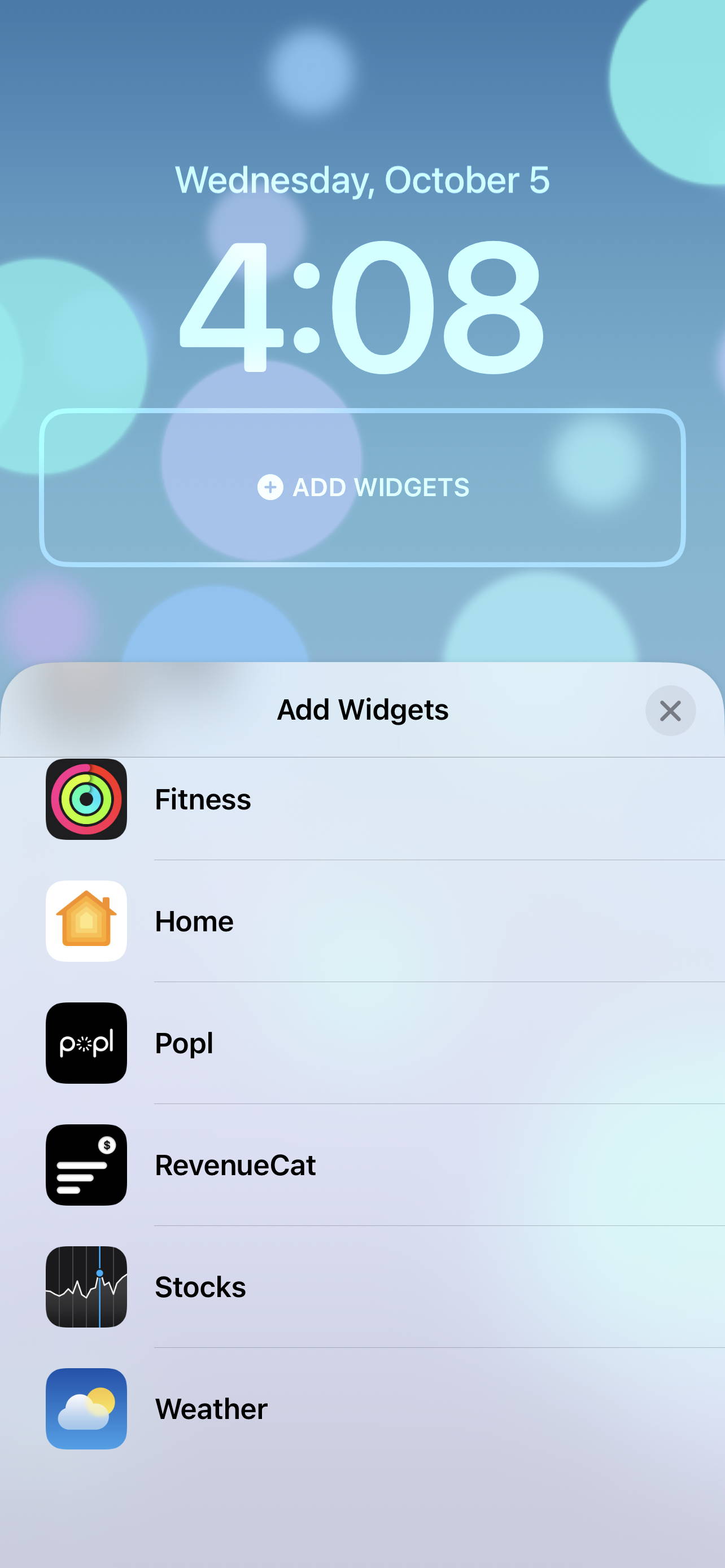 5. Now you can pick from our 3 lock screen widgets. Just tap on a widget to add it to your lock screen area.
We have 3 options available (we recommend adding all 3):
QR Code widget for instantly sharing your digital business card without even unlocking your phone (RECOMMENDED)
Business card scanner widget to instantly open Popl to scan a paper business card quickly
Popl logo widget for simply opening the Popl app quickly from your lock screen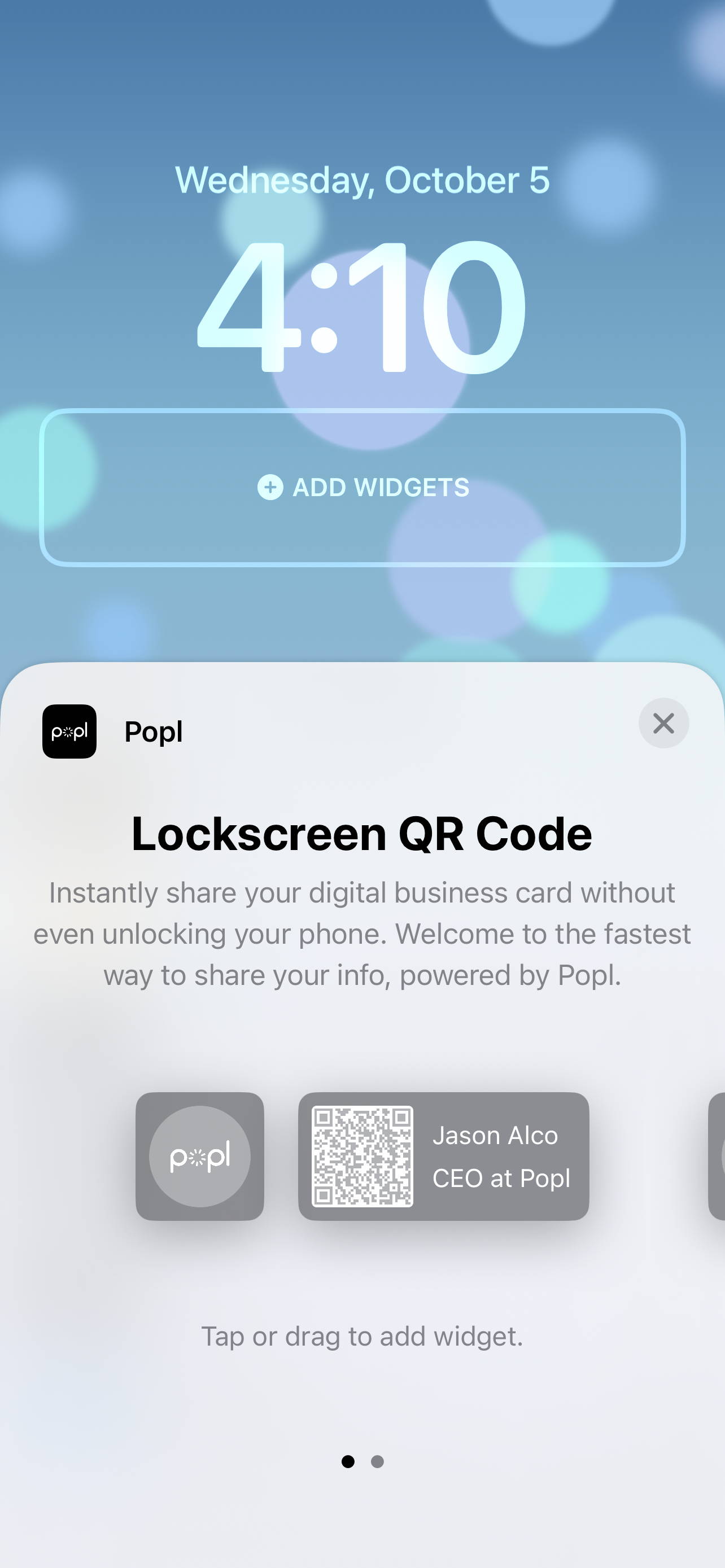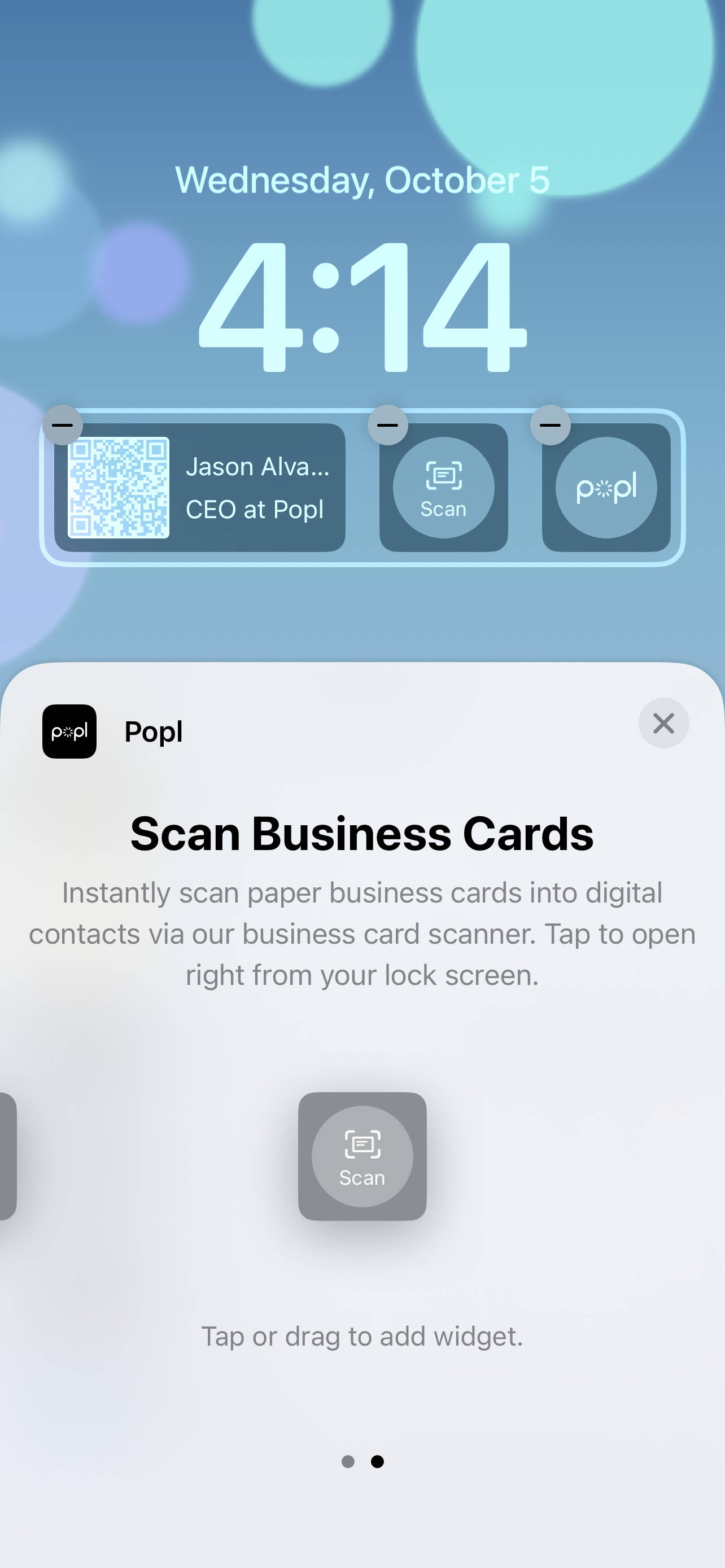 6. Once you have picked your widgets, make sure to tap "Done" in the top right to save everything.
NOTE: Sometimes your QR code may blend in if you have a similar colored background. To increase the readability of your lock screen QR code, simply go back into lock screen editing mode using the steps above, then tap on the time that is showing to open the style options. Then pick a color that allows your QR code to stand out best!